of entities who should be HIPAA Compliant
could not pass an audit today
and the average fine is $1,500,000.
This chart will help you determine if you need to be HIPAA Compliant.
Questions?  Call us at
314-343-1777
or email
sales@acumen-corp.com
.
Anyone who handles
PHI
needs to be HIPAA Compliant including but not limited to…
Covered Entities can be health care providers, health plans, and health care clearinghouses involved in the transmission of protected health information (PHI).
Dentists, Insurance Companies, Optometrists, Pharmacies, and Doctor's Offices
Business Associates are individuals and entities that may encounter PHI through business dealings with covered entities.
MSPs, Shredding Companies, Lawyers, Answering Services, Billing Companies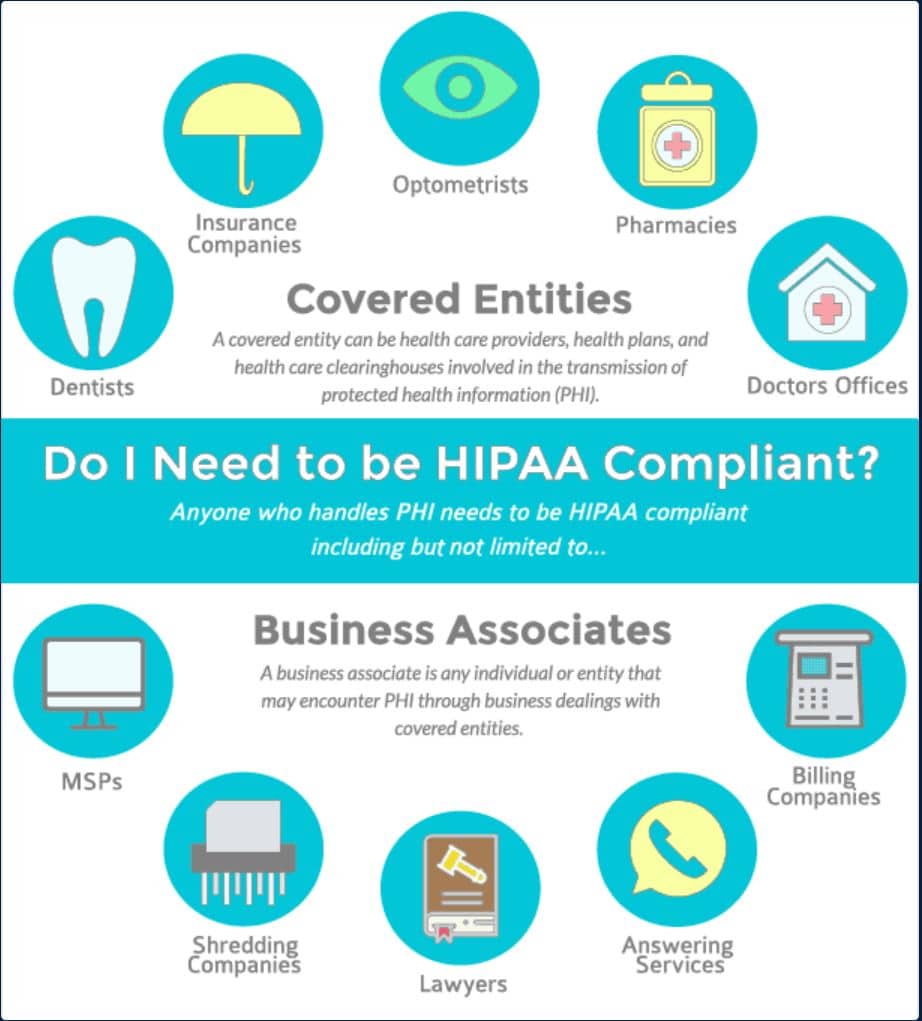 What is
Protected Health Information (PHI)?
PHI is any piece of information in an individual's medical record that was created, used, or disclosed
during the course of diagnosis or treatment that can be used to personally identify them.
Name
Address
Phone Number
Date of Birth
Email Address
Social Security Number
License Number
Account Number
Medical Record Number
Health Plan Beneficiary Number
Device Identifiers
Serial Numbers
Web URLs
IP Address
Biometric Identifiers
Full-Face Photos
Etc.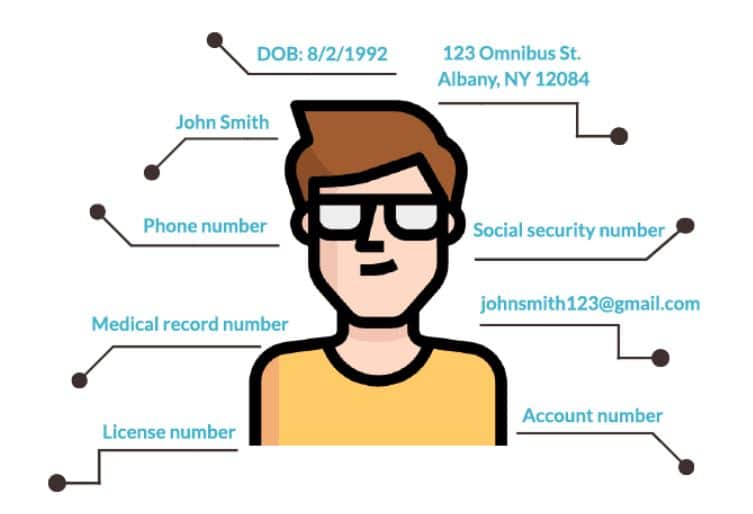 7 Steps to Becoming HIPAA Compliant
with Acumen
The Seven Fundamental Elements of an Effective Compliance Program represent
the minimum necessary requirements that HIPAA covered entities must have in place
to address HIPAA privacy and security standards.
Implement written policies, procedures, and standards of conduct.
Designate a person to ensure rules are followed.
Conduct effective training and education.
Develop effective lines of communication.
Conduct internal monitoring and auditing.
Enforce standards through well-publicized disciplinary guidelines.
Learn more and get started today!
Learn More
If you would like to learn more, fill out this form and we will contact you soon to answer your questions.  Or, feel free to call us at 314-343-1777.
Get a Free Quote
Click the button below to get a free quote.